You can use the following methods to purchase:
On a computer: Login to the computer version of

「My Camera」, and go to upgrade to purchase cloud storage service.
How to purchase on a computer:
1. Log in to the computer version of my camera], click upgrade.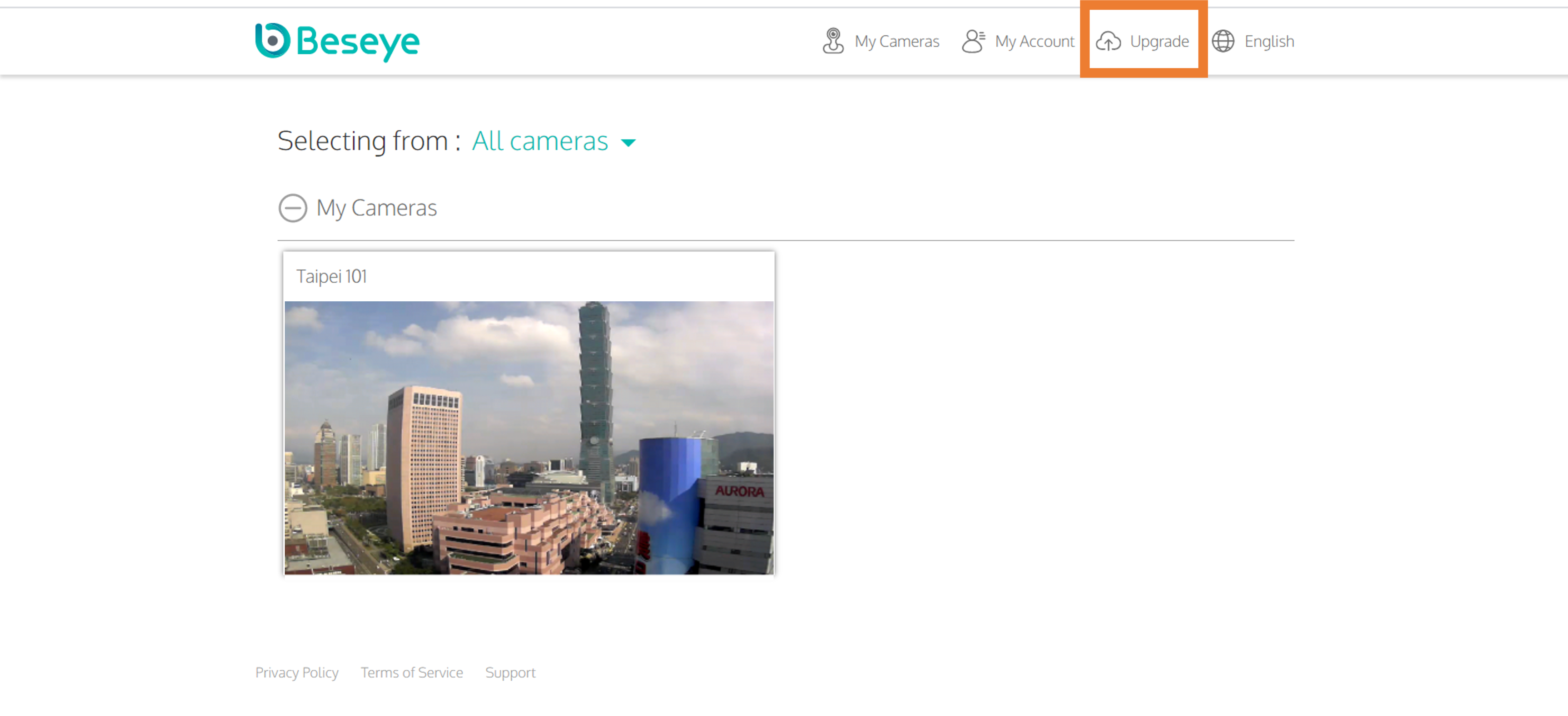 2. Choose a plan for camera, payment cycle, cloud storage plan, billing information, and click continue.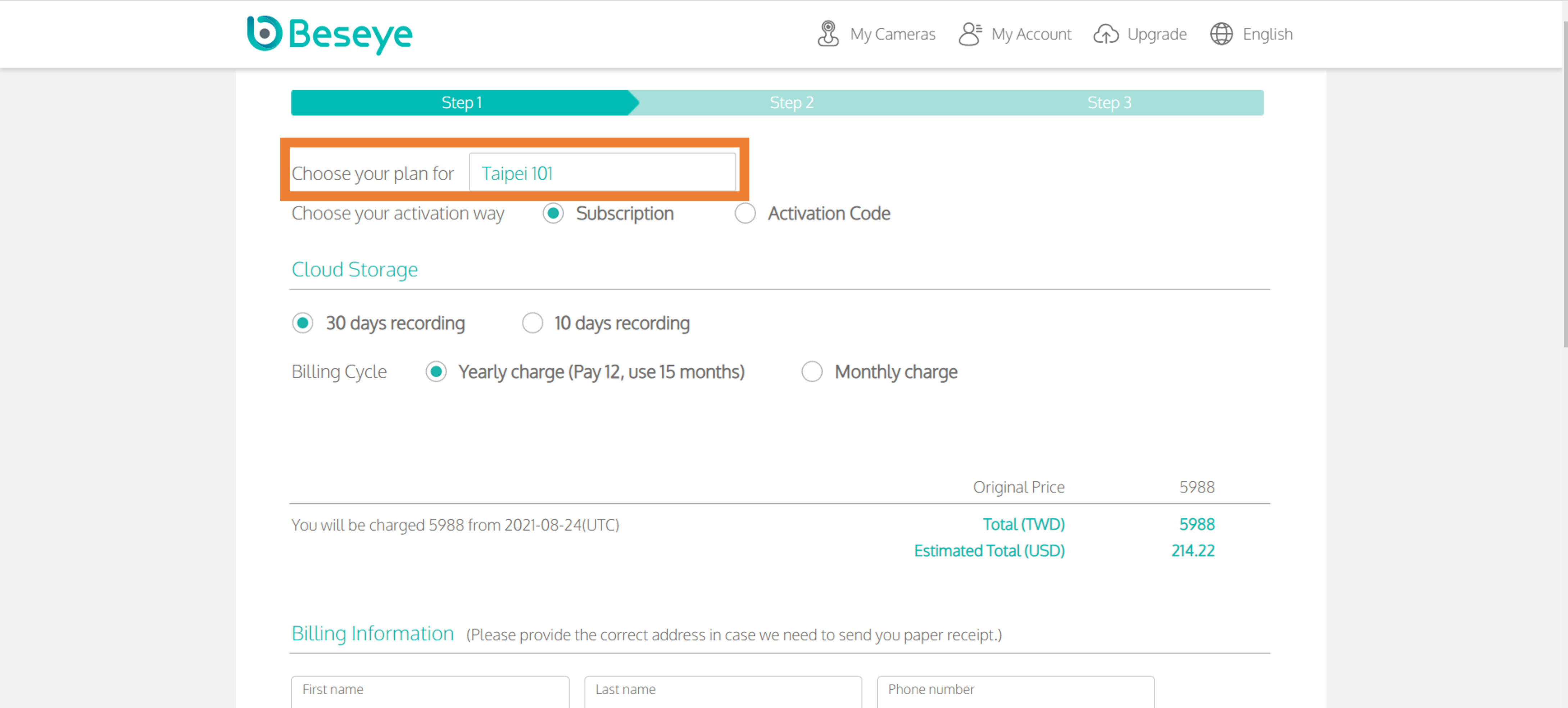 3. Review the order and billing information and confirm the expense is not refundable and read the terms of service. Click continue.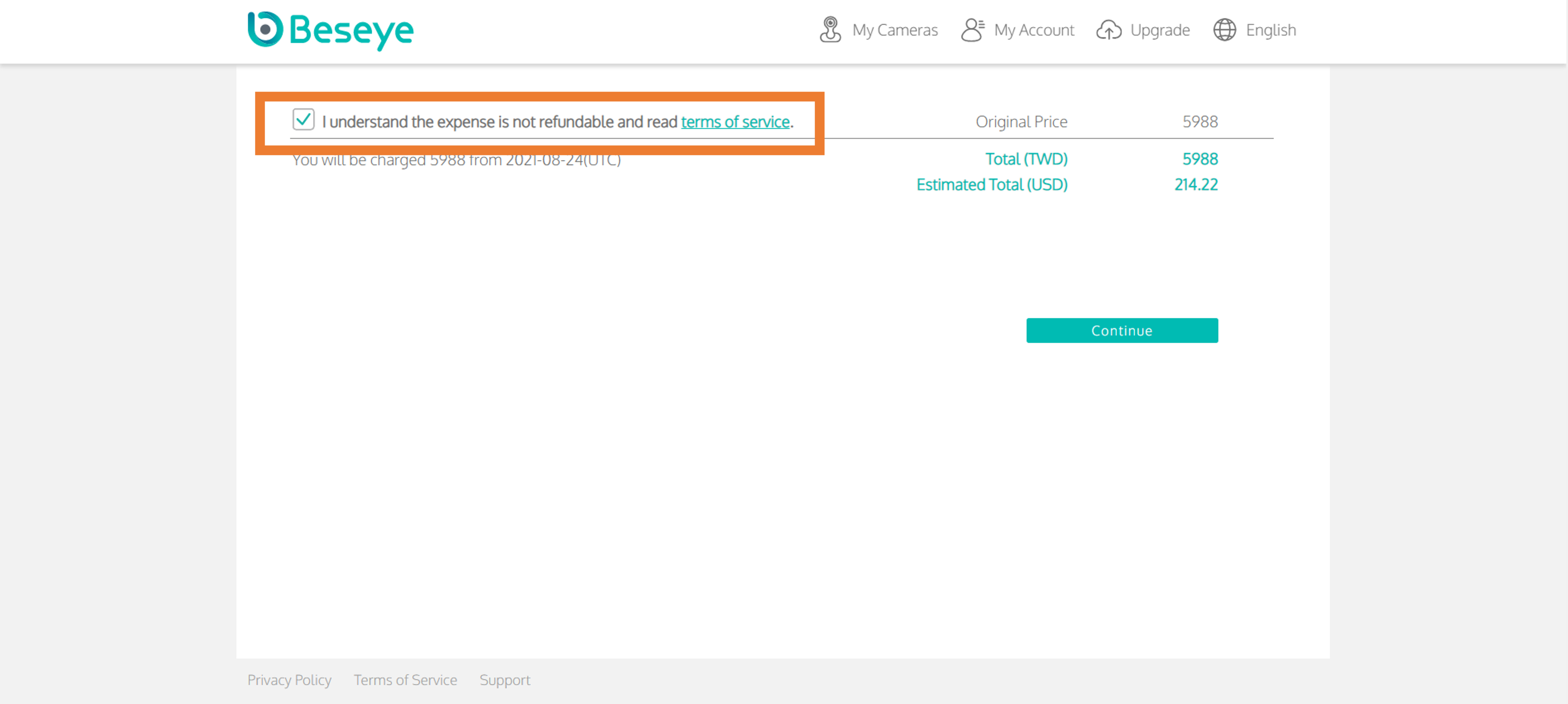 4. Fill in the credit card information.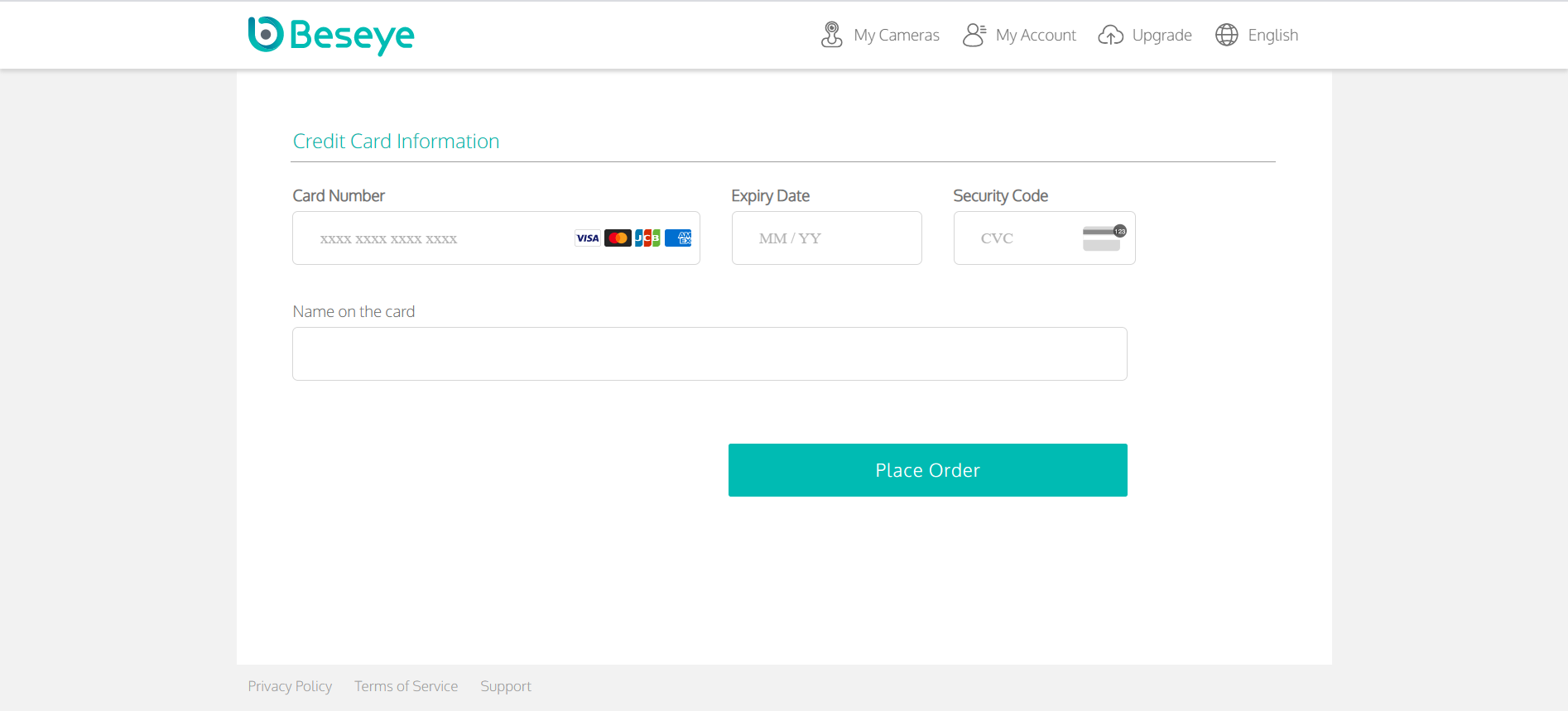 5. Congrats! You complete the order. Enjoy the cloud storage service!
Reference article: