What is Split Screens? Split Screens allow you to view more than one camera view in the same window.
What is an intranet? The Web page must be connected to the same local network environment as the Beseye camera.
How to enable Split Screens viewing:
Step1: Click on My Account
Step2: Click on 「Split screens」​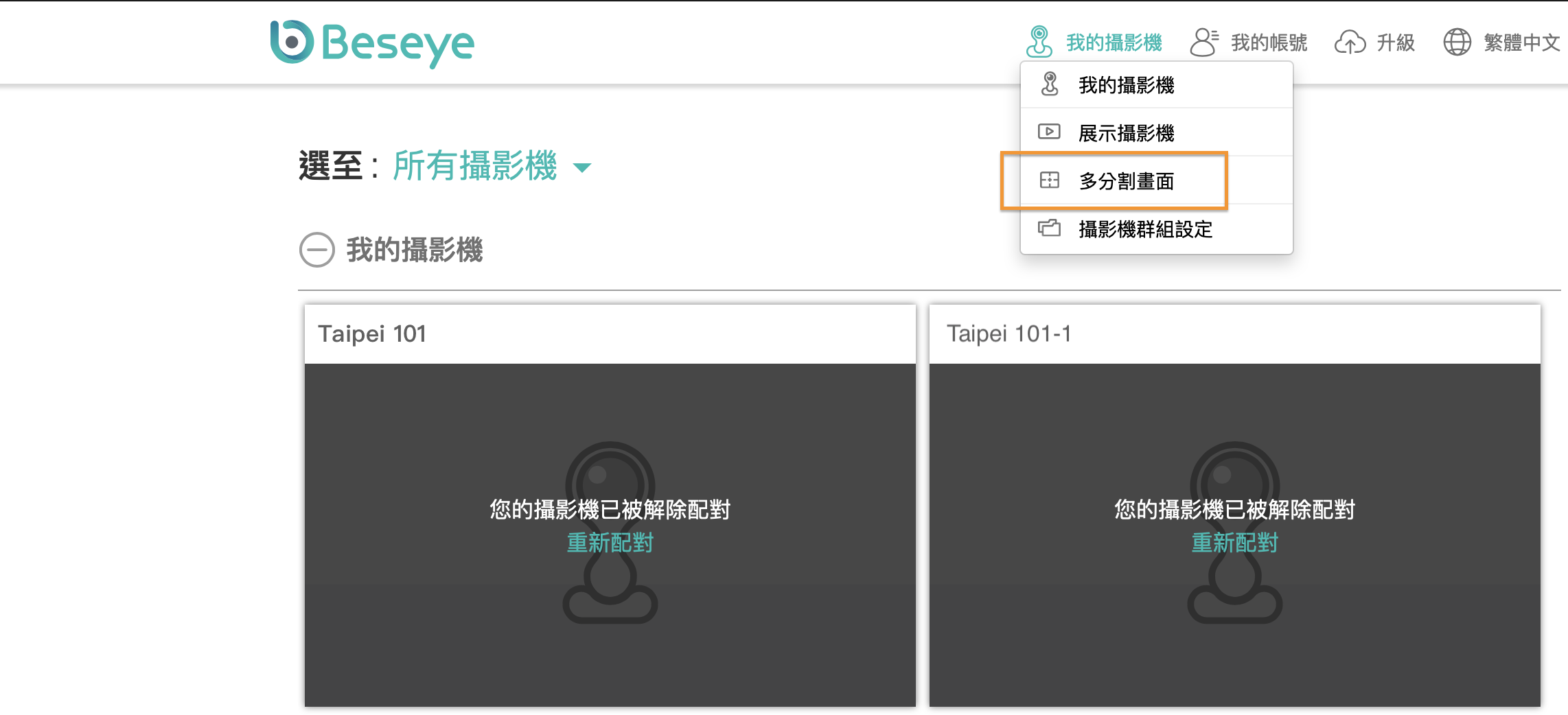 Step3: Click on select camera(Select the cameras you intend to view one by one)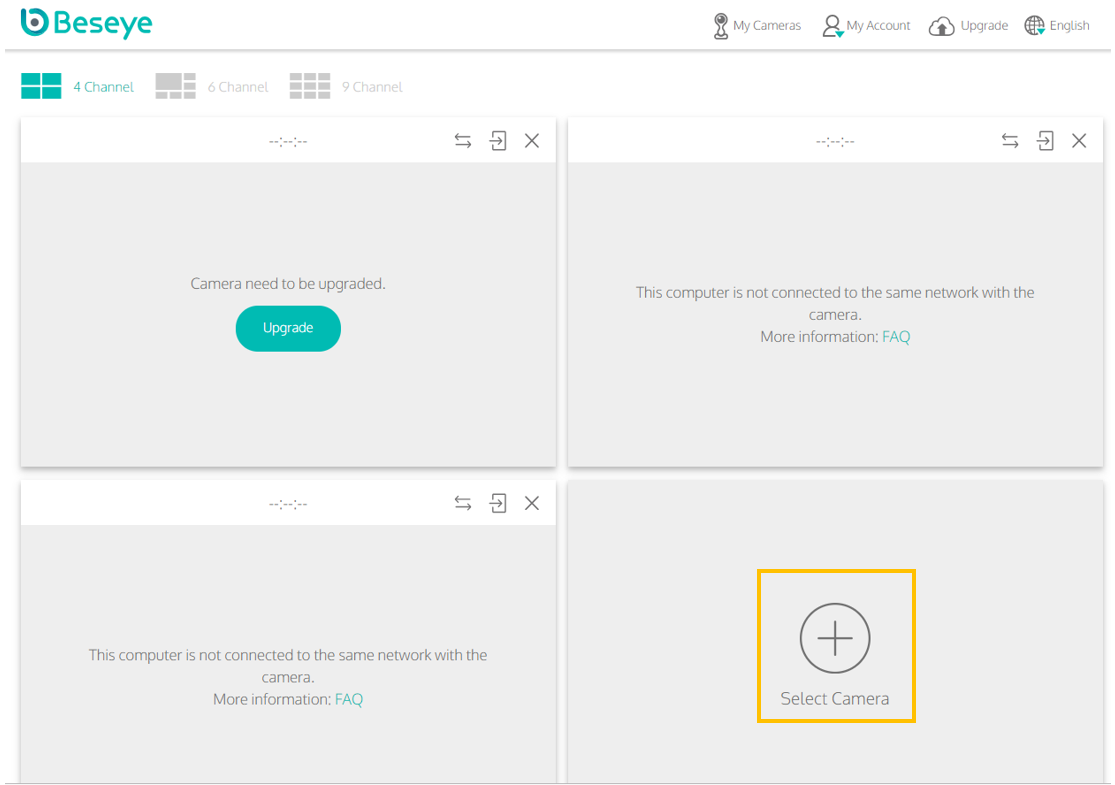 Step4: Please enjoy different camera views on the same screen! (Views may be divided up into fours, sixes, or nines)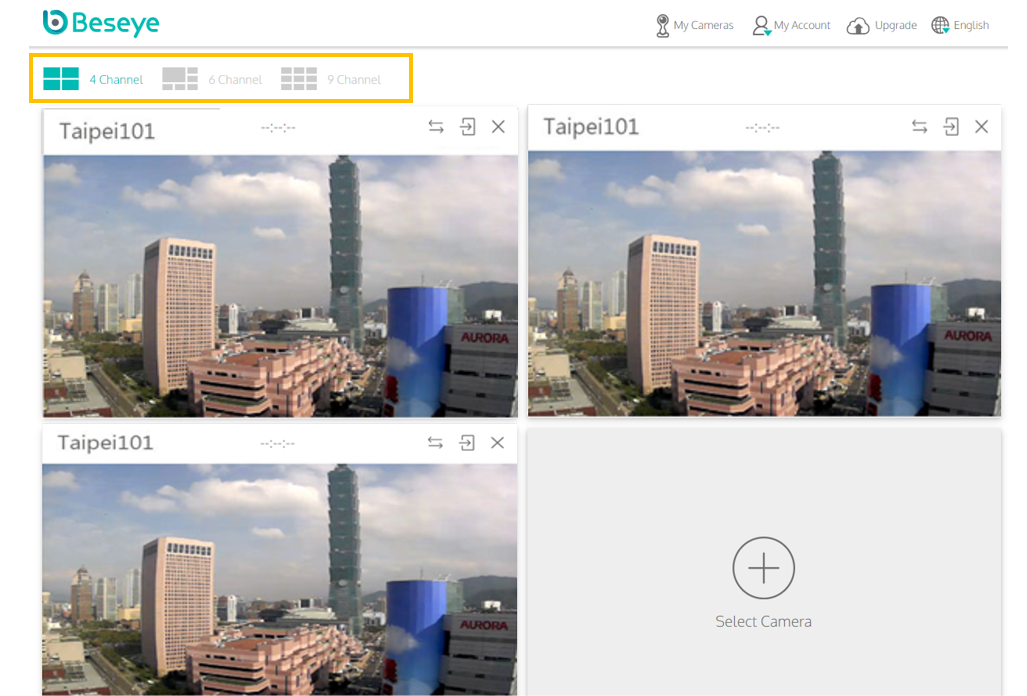 Kind reminder: Shared users will not have permission to view split-screens from the original user's cameras.