Step 1. Open the serial number card and scrape it to get the redemption code.
Step 2. Click on the top right setup button of the camera.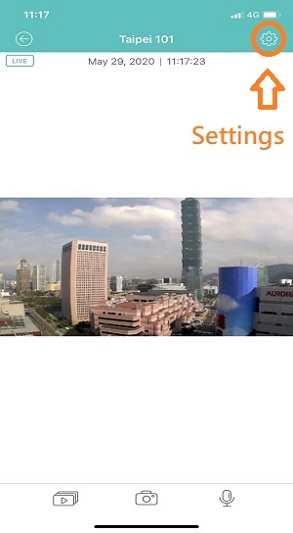 Step 3. Pull down and click on the subscription status.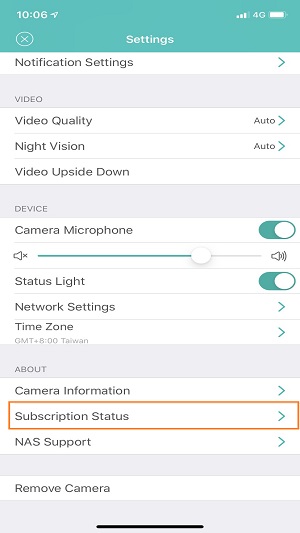 Step 4. Click the activation code.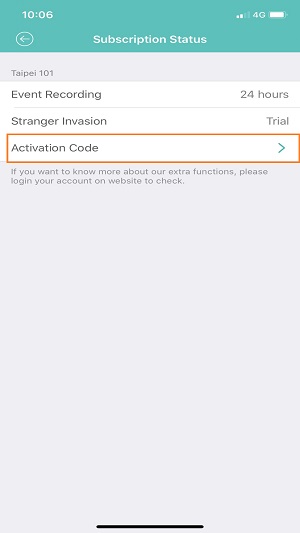 Step 5. Enter the redemption code on the scratchcard and press Next to complete pairing.