You may use the [Power ON/OFF Scheduling] function and refer to your personal schedule and preferences to set ON/OFF times in order to manage operational time tables for your Beseye Pro.
App setup procedure:
1. Login to the Beseye APP and select [My Camera] to enter the Camera screen.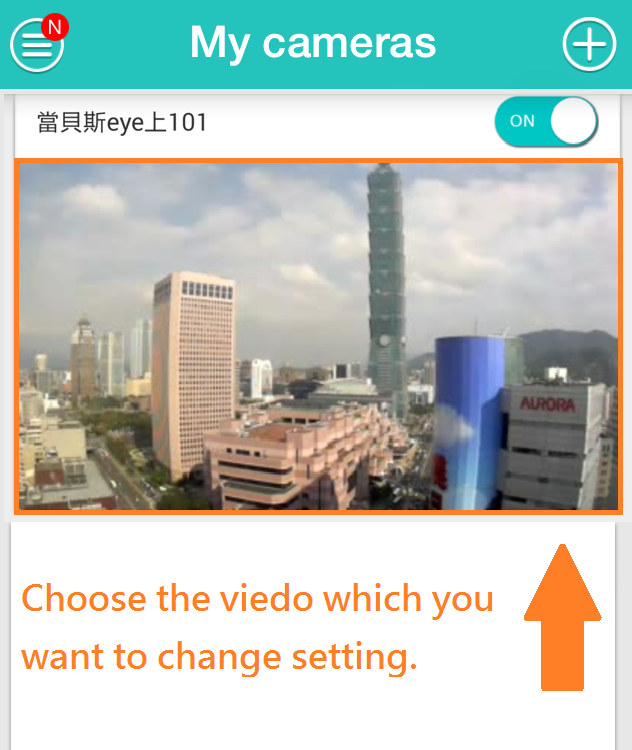 2. Select the [Settings] icon at the upper right corner and select [Power ON/OFF Scheduling].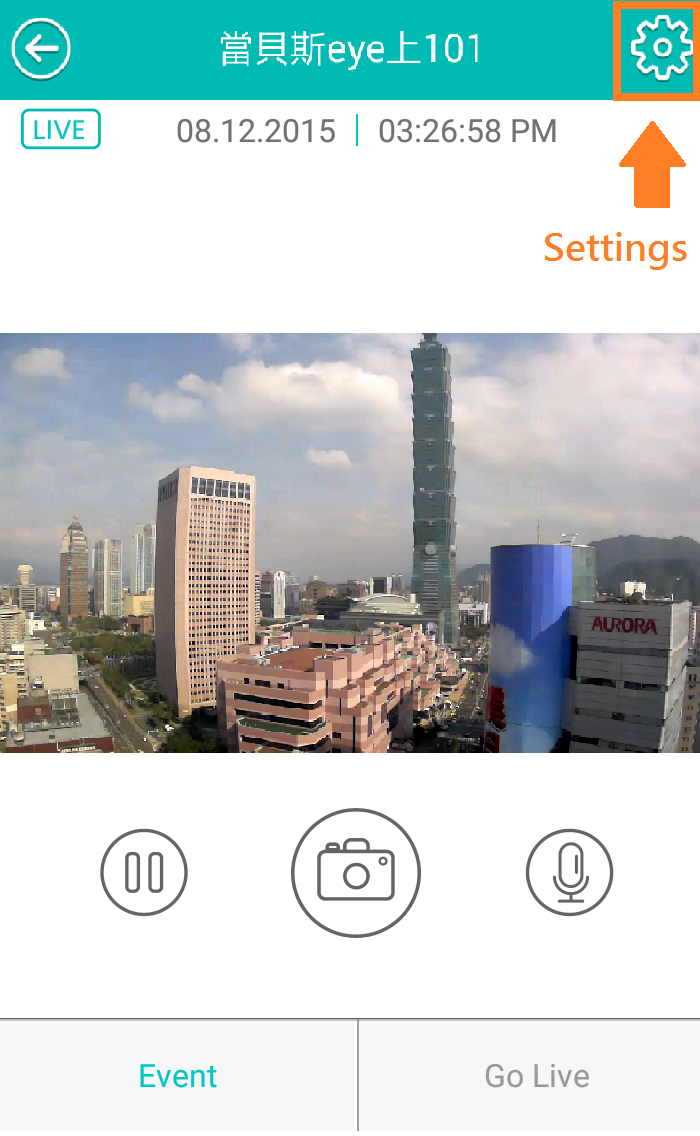 3. Select [Create Schedule] at the bottom of the screen.
※ You may establish multiple schedules according to your personal liking.
4. Set the ON and OFF time for your Camera.
※ When the setting time happens to be the current time, the following picture will appear. The Camera will also be switched OFF immediately.