Login to the Beseye APP on your mobile device (smartphone or tablet) to remove a Beseye Camera from your account.
1. Login to your Beseye APP and go to All Cameras. At the bottom of the page, select the Camera icon of the Camera that you want to remove.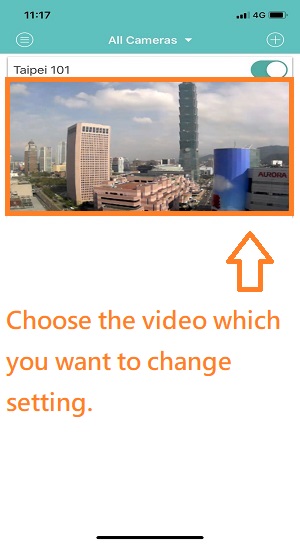 2. Enter the Camera image page and click the [Settings] icon

at the upper right corner of the page.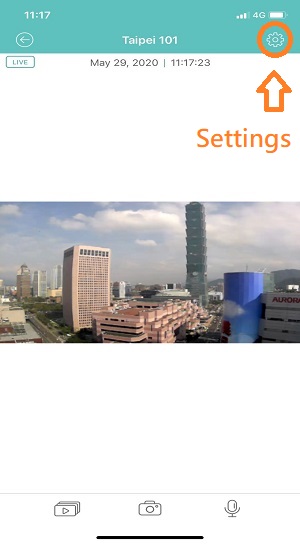 3. Left: Enter the Settings menu, roll down and click [Remove Camera].
Right: A warning will appear. Click [Confirm] to remove the Camera, or click [Cancel] if you change your mind.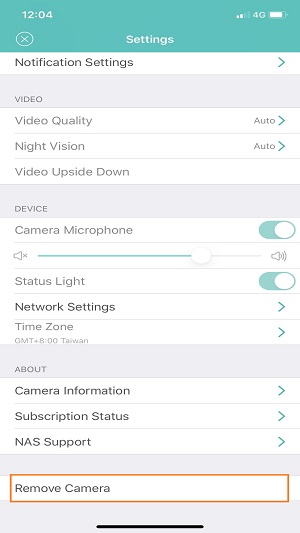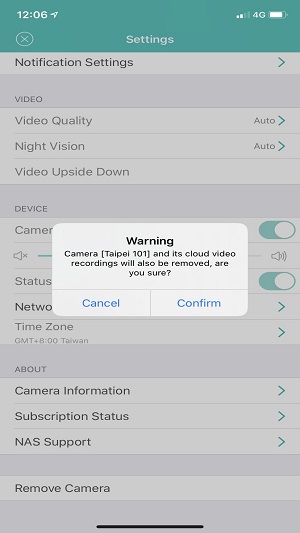 Reference articles:
How do add a new Beseye Camera to your account?
How many Beseye Cameras can I add to a single account?
Now that I've added a new Beseye Camera to my account, where can I view the new video recordings?
How do I use my computer to add new Beseye Camera to my Beseye account?
I want to add a new Beseye Camera to my account. But will this lower the recording playback quality of my mobile device?
Will adding a new Beseye Camera within the same area affect video playback quality?
Will extra Cloud recording expenses be required when I buy a new Beseye Camera?