There are 2 ways:
1. On a mobile device (smartphone or tablet): Login to Beseye APP and open [All Camera].
2. On a computer: Login to the computer version of [All Cameras].
How to do two-way talk on a mobile device:
1. Login to your Beseye APP and go to [My Camera], then click on the Camera that you wish to talk to.
2. There is a [Microphone icon] at the lower right of the live stream page. Click and hold the [Microphone icon] and get close to the speaker while speaking.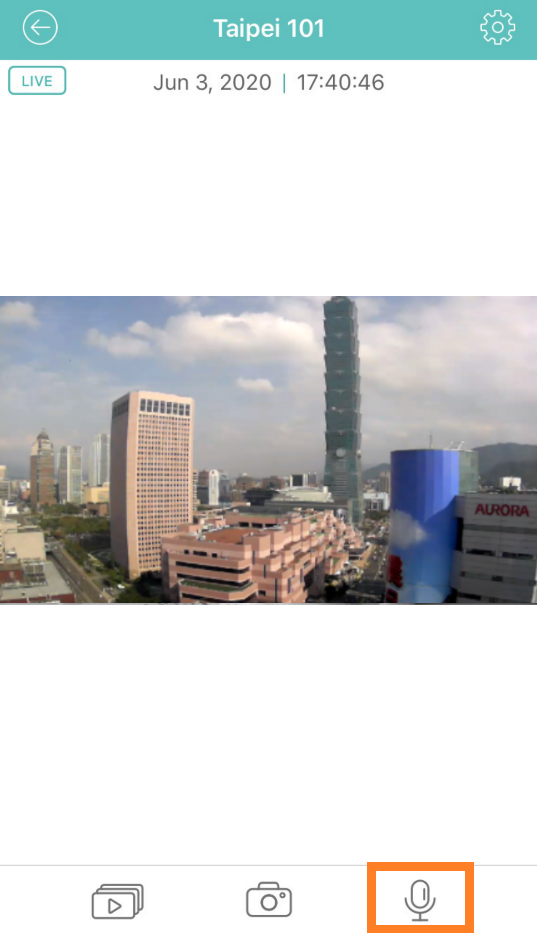 Reference articles: