You cannot start Let It Bee™ if the camera is not flashing a green light. If you encounter this problem, please refer to the following steps. When you see the green light flashing, you can then initiate Let It Bee™ to connect the camera to your mobile device.
Please make sure that you are using the power cable and transformer charger that were supplied with Beseye camera.
Please unplug the camera and wait 10 seconds before re-plugging it.
Please restart your home's Wi-Fi machine.
Please try a different socket to plug in the camera.
If you find that the indicator light does not light up after plugging in power, or the power cable is loose and the light flickers when you gently shake the power cable, please contact customer support.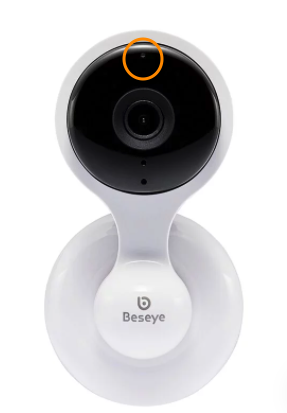 Reference articles: