1. When you entered the wrong password, 2 conditions shown in the
following picture will appear:
Verify this and press [Confirm].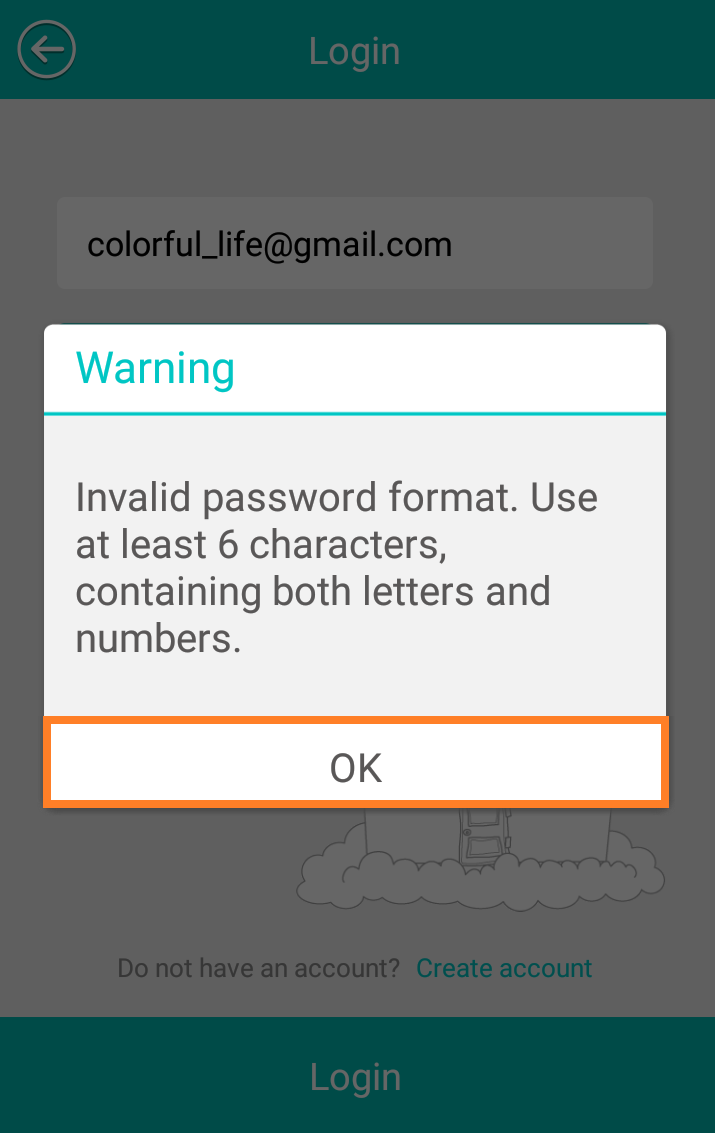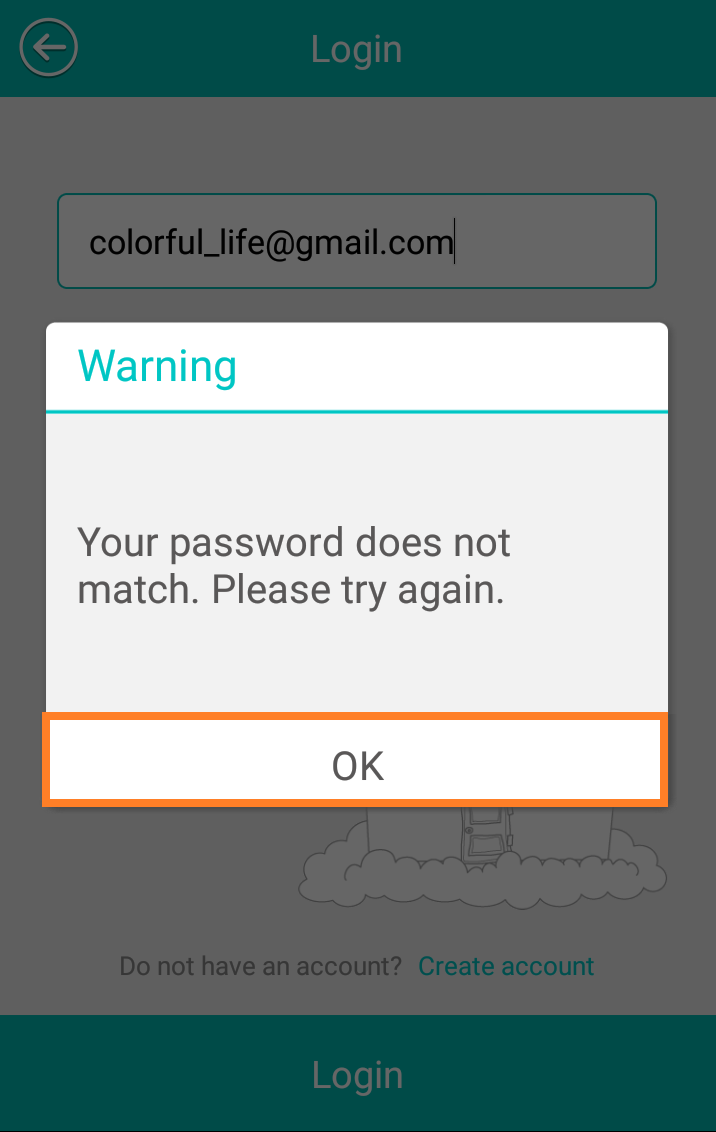 2. At the login screen, click on the [Forgot Password] option provided at the bottom of the password field.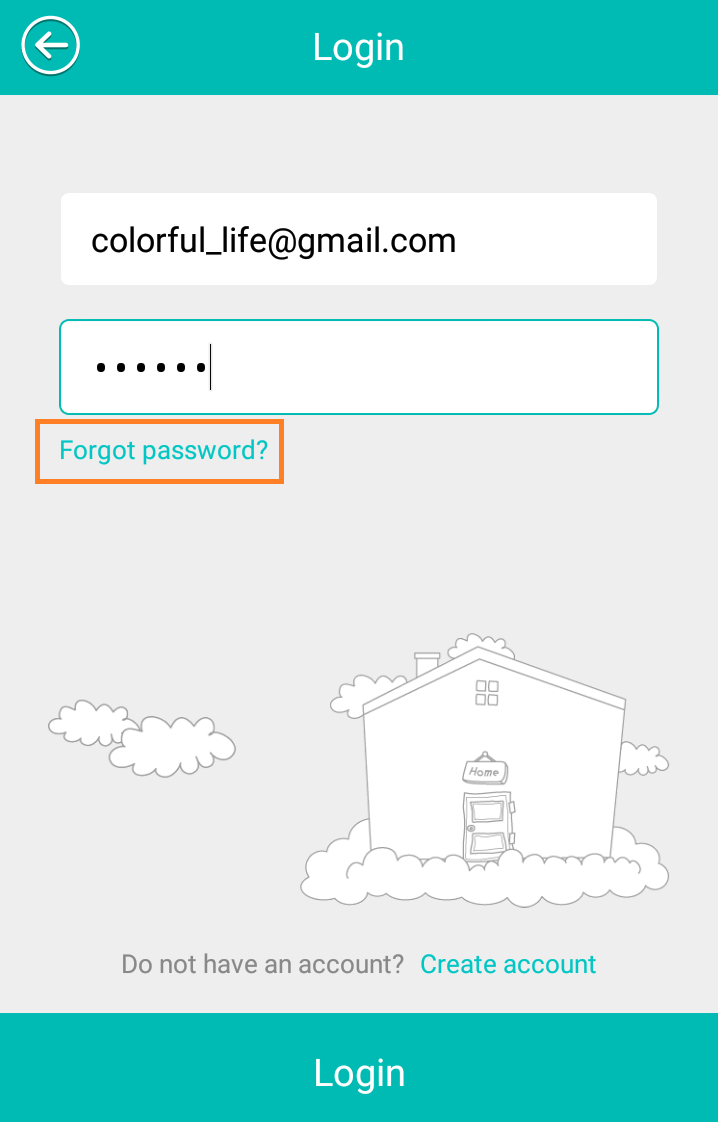 3. This will bring you to the Forgot Password interface. Provide the E-mail address that you have used during registration in the empty field and press [Send]. We will then send you an E-mail for resetting your password.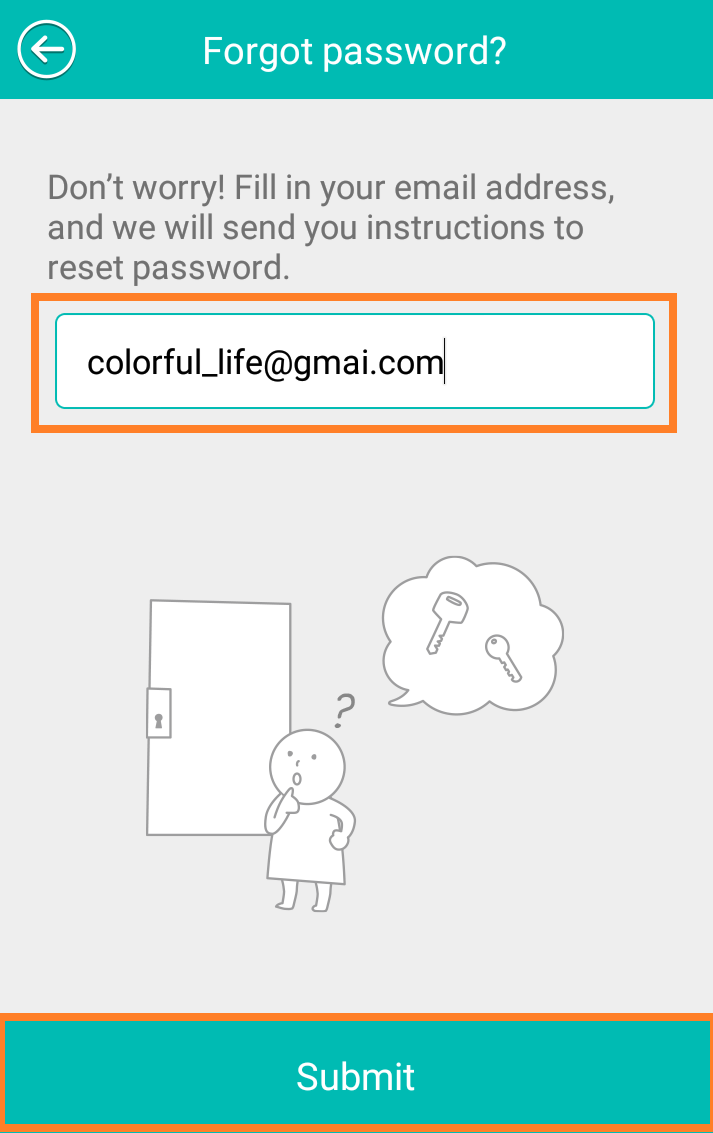 4. Once the following page appears, please go to your E-mail inbox to receive password reset E-mail.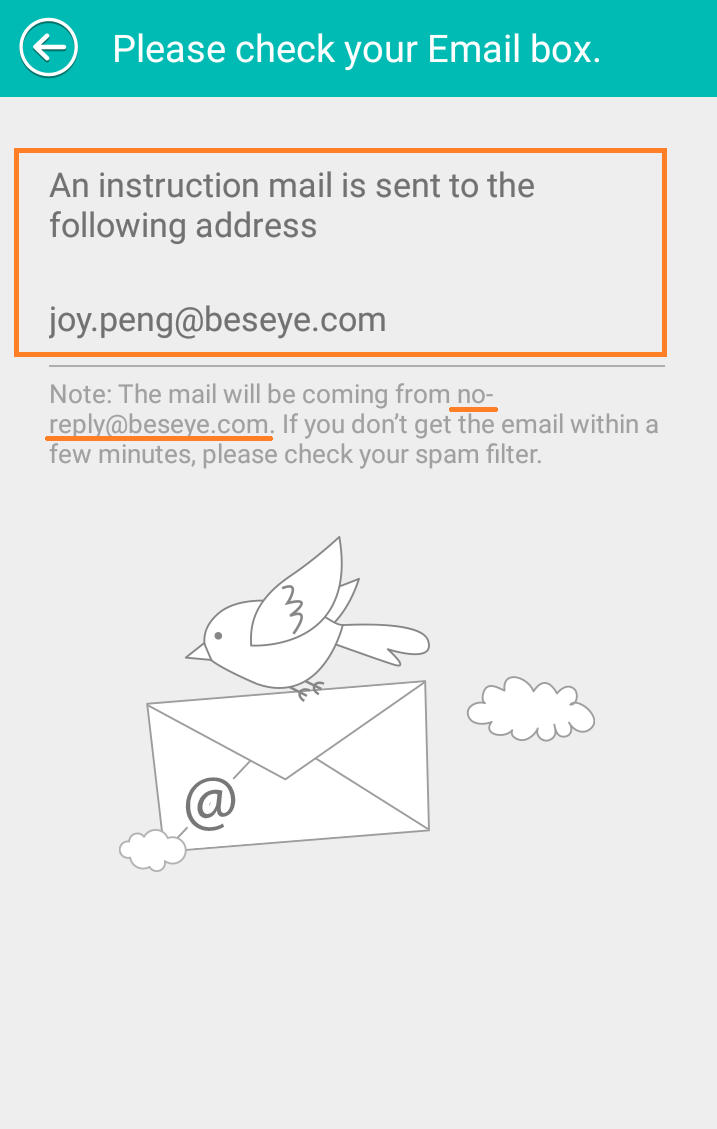 5. Go to your E-mail inbox and open the mail with the title [Beseye] Account Password Reset and click on the [Password Reset Link] provided within the mail.
If you did not receive an E-mail sent by no-reply@support.beseye.com after a few minutes, you should try checking your Junk mail box.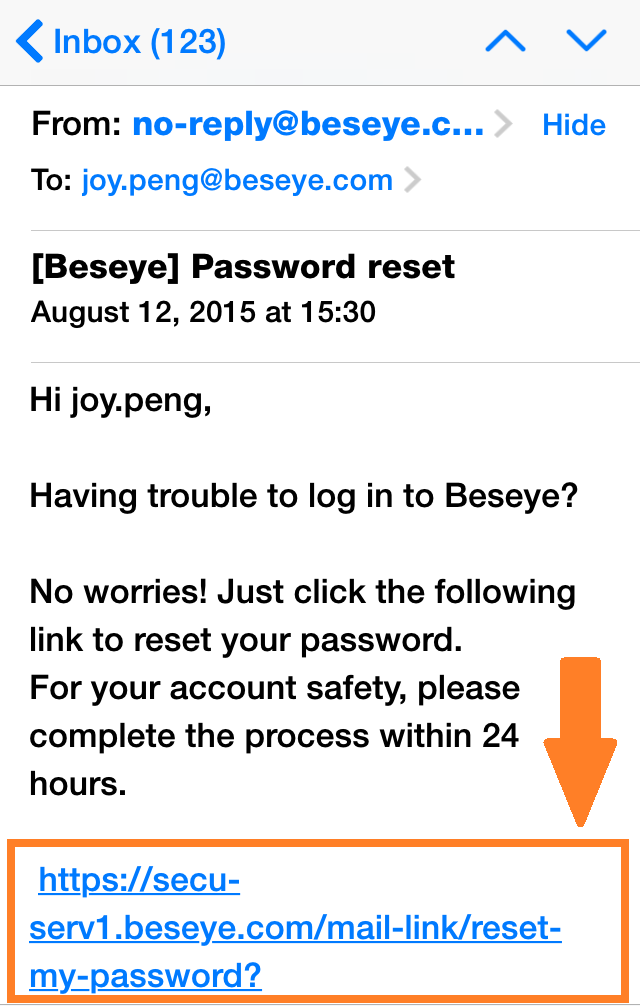 6. Please enter your new password and repeat that new password in the 2 fields respectively.
Click on the [Reset] button provided at the bottom to confirm the new password.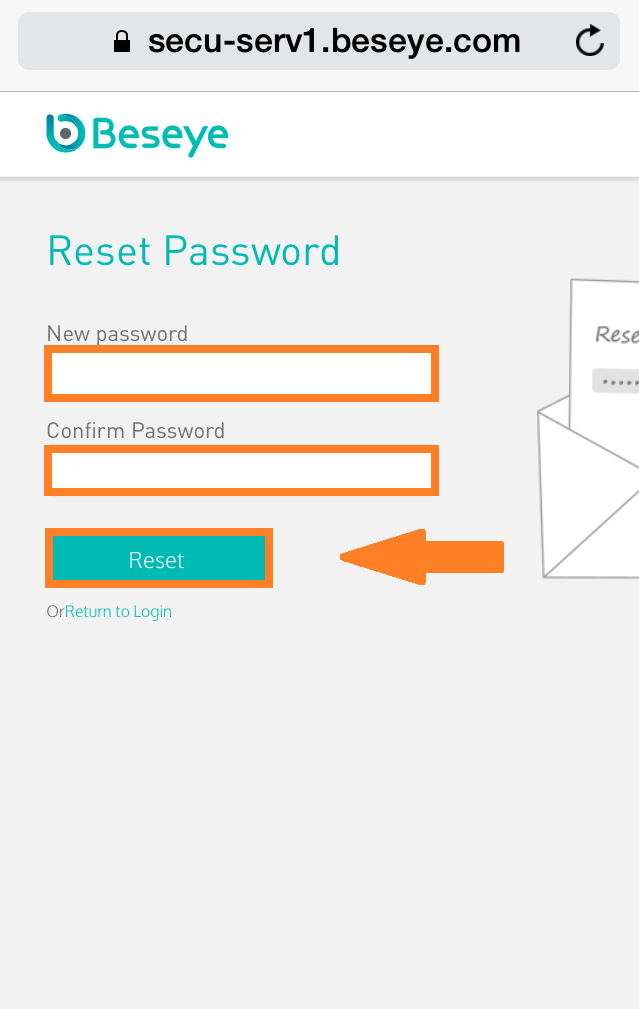 7. Once password reset is complete, this following page will be displayed.
You may now login to your Beseye App using the new password.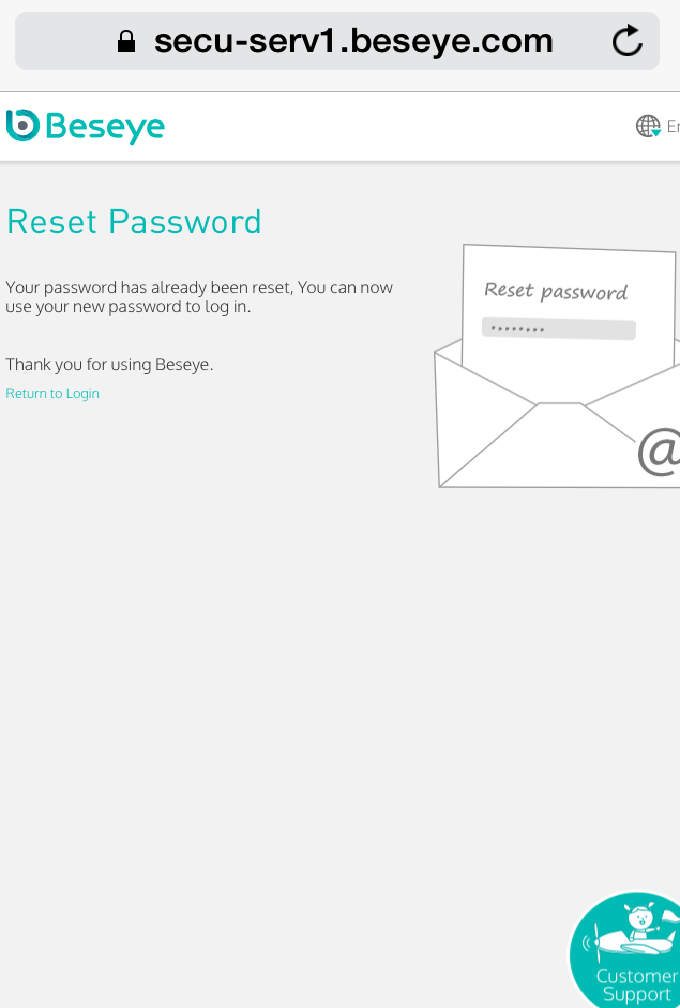 Reference articles:
I forgot my password and clicked on the [Forgot Password] link. However, I haven't received the E-mail that allows me to reset my password. What should I do?