Is there any way for me to securely mount the Beseye Camera on the wall?
Two ways to mount your camera:
1. Use the included 3M VHBTM tape.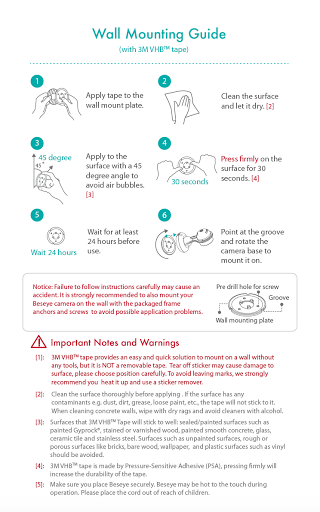 2. Use the included screws.
Reference articles:
Will the Beseye Camera fall off if I mount it on a wall?
Will I still need to use screws and fasteners to mount my Camera if I used 3M tape?
Is it a must to let the 3M tape stick for 24 hours first?
I've placed the 3M tape and base in a rather bad angle and now I want to take it off and redo the whole thing. What should I do?