● Login to your Beseye App on your mobile device (smart phone or tablet) to adjust relevant settings.
Summary: My camera > Settings > Hardware settings > Wireless network settings
1. Please login to Beseye App and click on the camera which you like to adjust its Wi-Fi settings from [My Camera] list.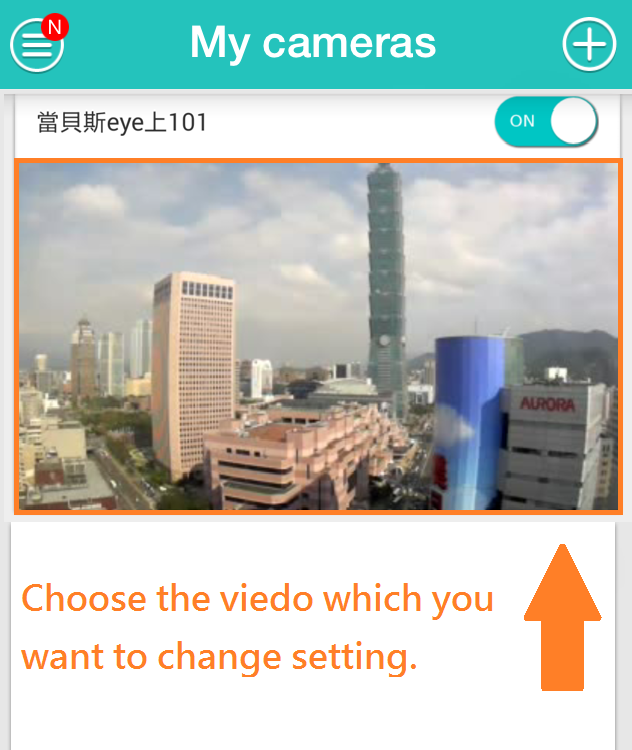 2. Once you enter the Camera live view page, select the [Settings] icon located at the upper right corner.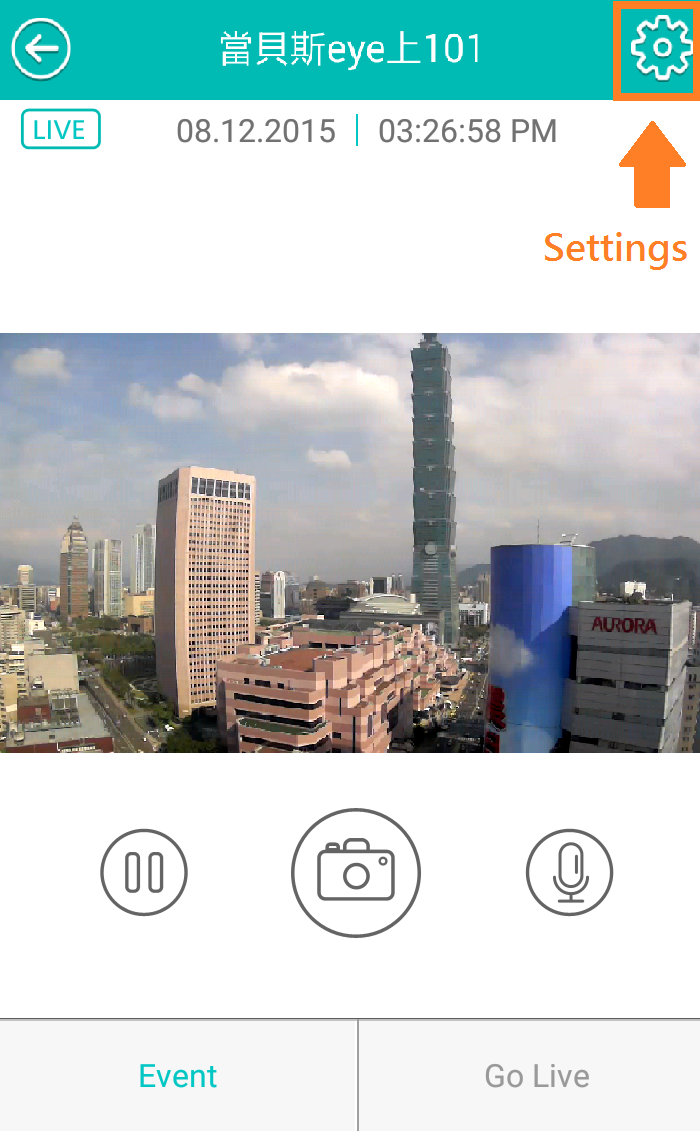 3. Select [Hardware Settings] from the settings menu.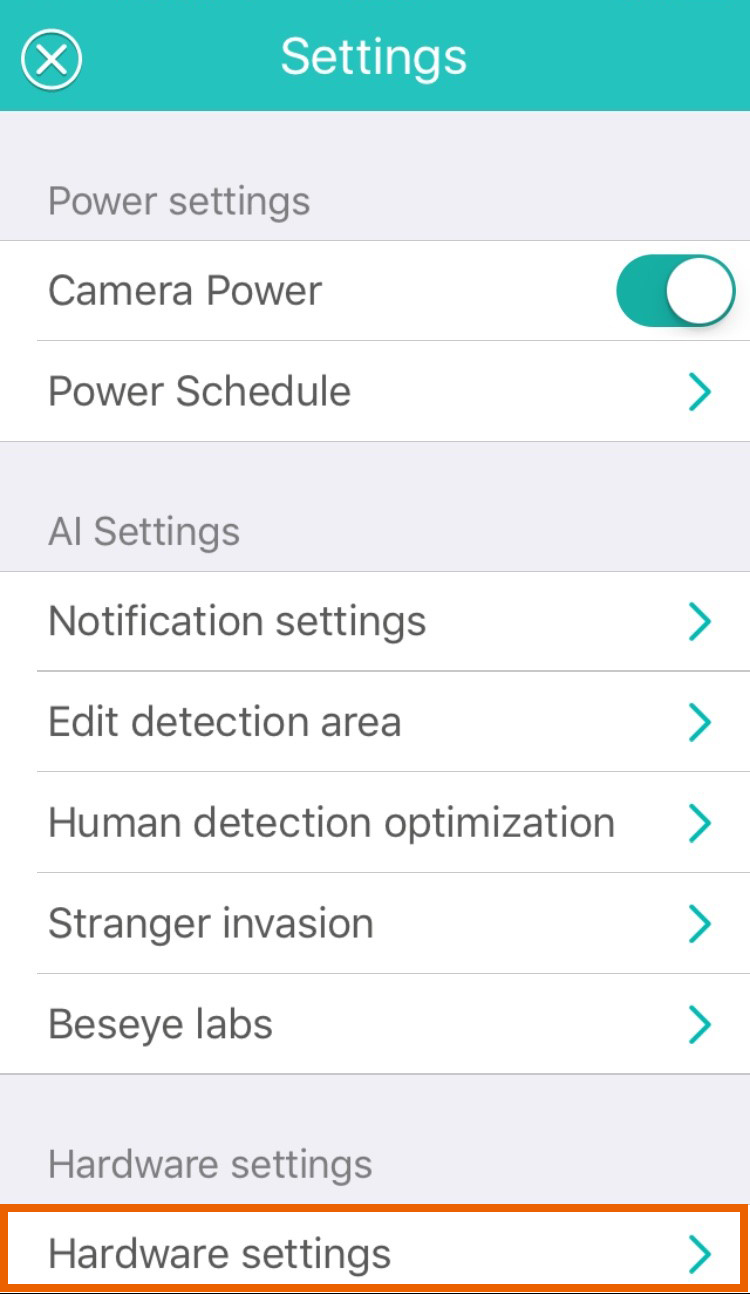 4. Select [Wi-Fi settings]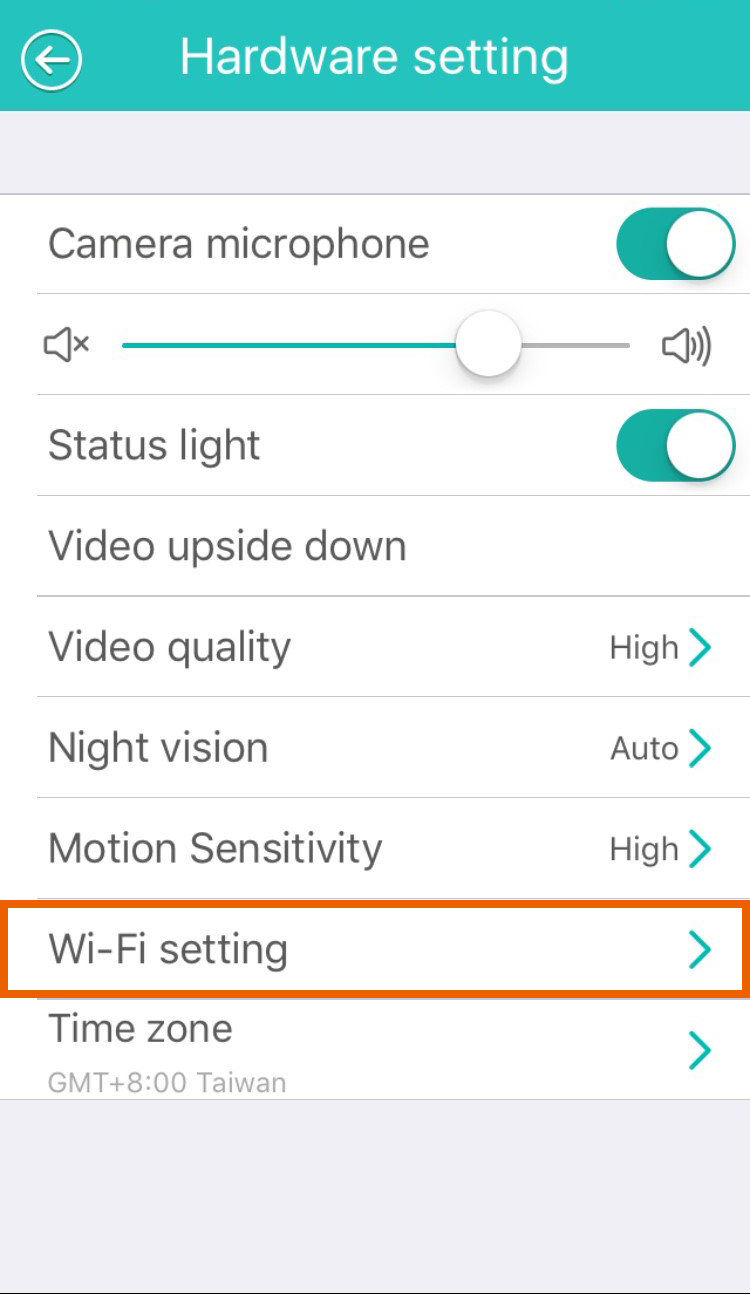 5. Select the Wi-Fi account that you want to use from the list of Wi-Fi networks.
(The following list of Wi-Fi networks are for reference purposes only)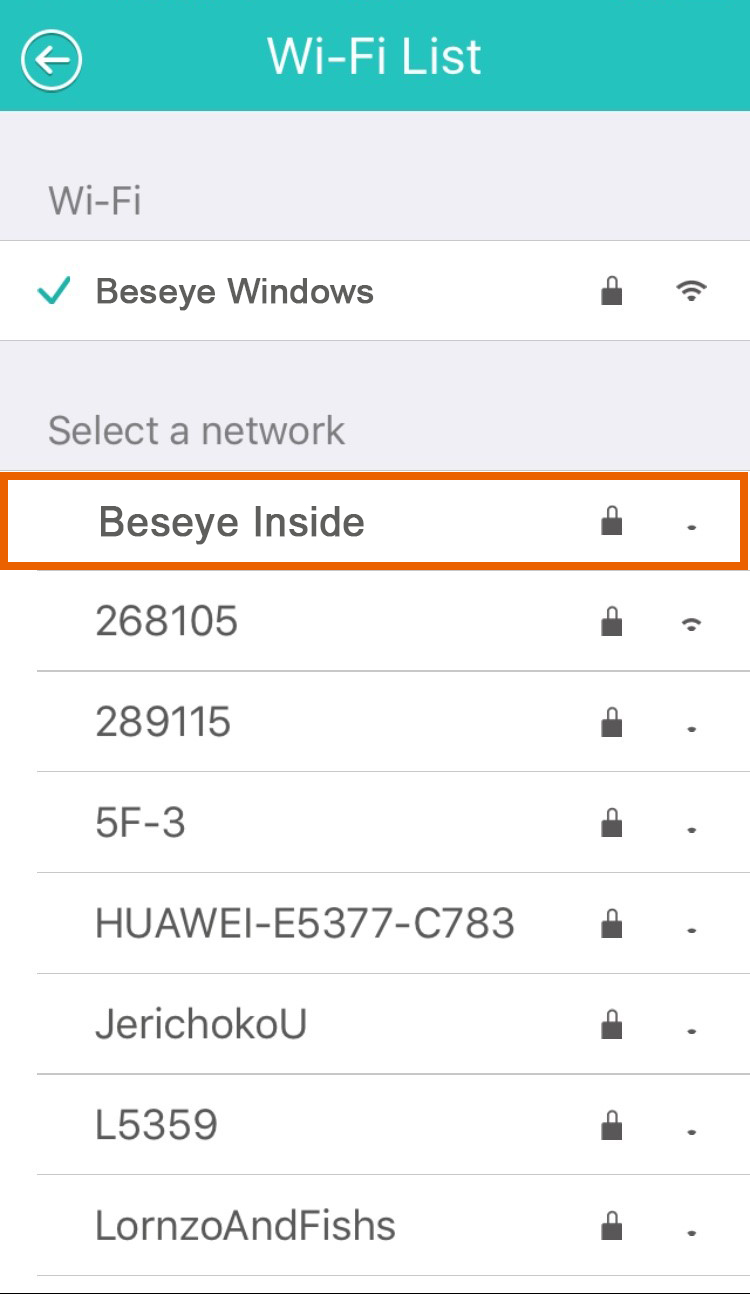 6. Enter the Wi-Fi password. Once you're done, click [Go].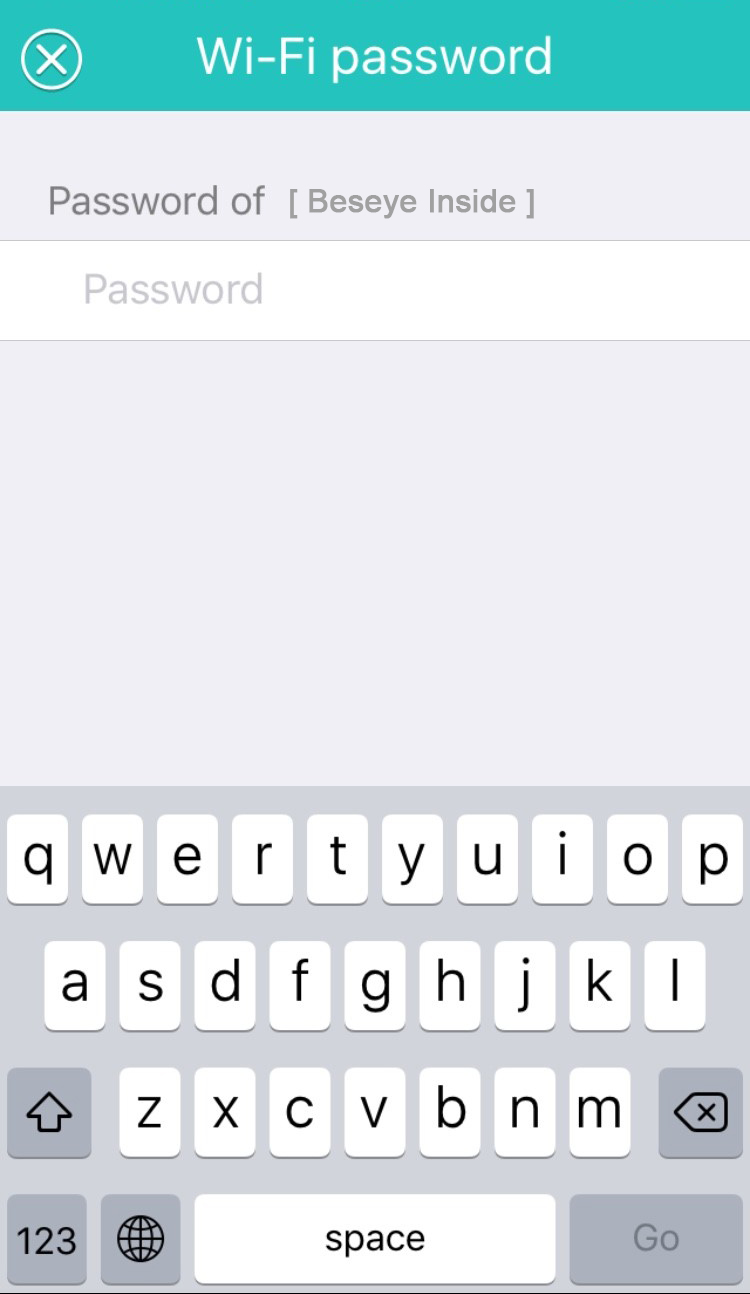 Reference articles:
What are the Wi-Fi requirements for using Beseye Pro?
I could no longer use my Beseye Pro Camera after switching to a new environment. What happened?
Is it possible to login and view live recordings from anywhere with available Wi-Fi connection?