Step 1. You have to set Beseye camera first.
Step 2. Set your NAS device.
● You could refer to Asustor NAS setup.
● When you configure a NAS device, one set of ID and password is required.
● Beseye app >You camera > Setting > NAS Support >Camera Account , it will show up.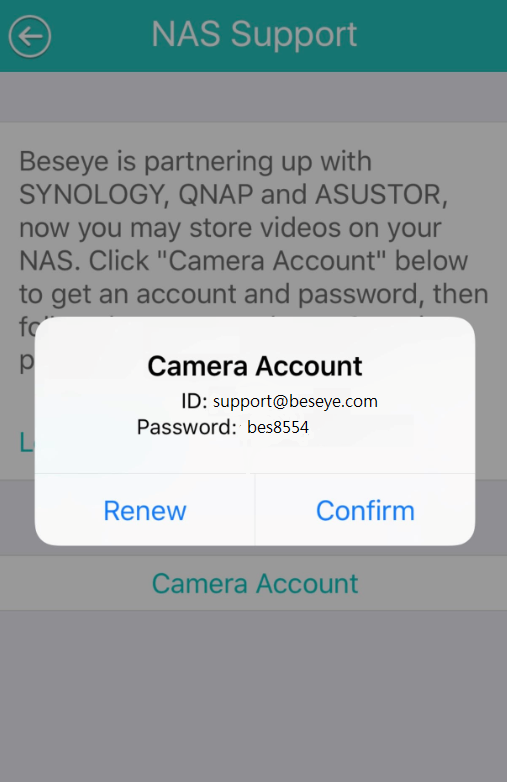 ● Note: After NAS configuration is completed, if "Regenerate" bottom is pressed, you need to re-enter your ID and password on the NAS device.
● Note: The NAS unit has to be in the same domain with Beseye camera.
If you have any question when setting up NAS, please go to NAS technical support.
Reference article: